What's on our Thanksgiving Menu?
Organic Wood-fired Rotisserie Turkey

(approx 15 lbs)

Rise Heritage Stuffing

Turkey Gravy

Cranberry Sauce

Creamy Mashed Potatoes

Roasted Brussels Sprouts

Lemony Green Beans

Sweet Potato Medley

Mac & Cheese

Jalapeño Cheddar Cornbread

Roasted Beet Salad with Goat Cheese

Homemade Pie

(Choice of Apple, Cherry or Salted Caramel Pear)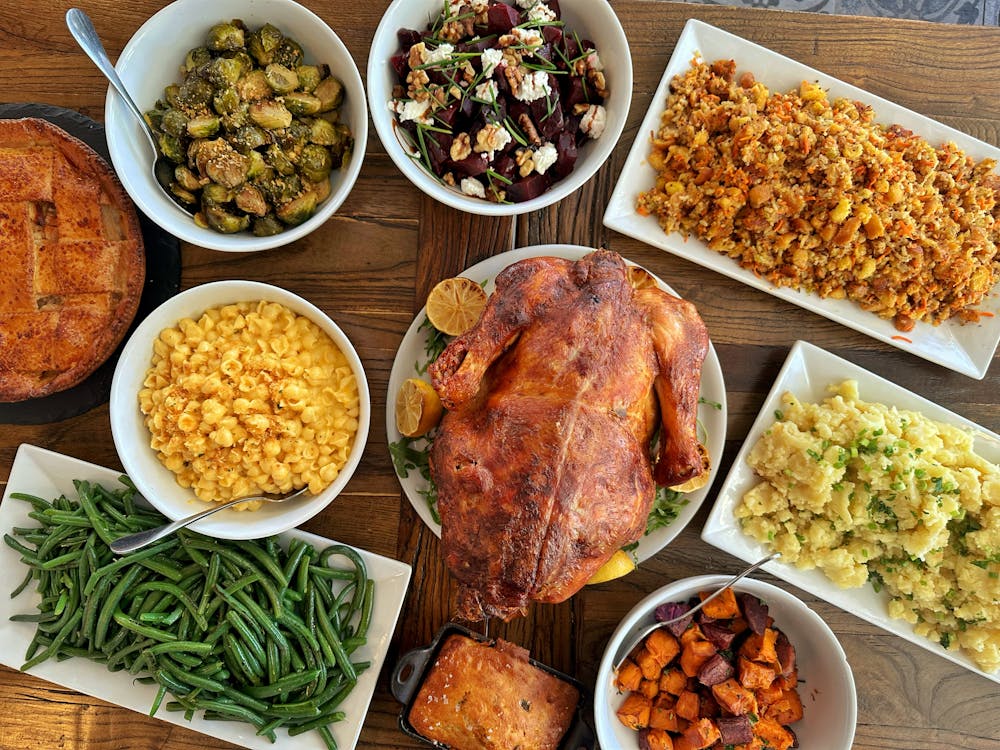 The Details
* Serves 10-12
* $370 per package (excluding taxes and gratuity)
* Add-on special: +$190 for Spitfire Roasted Prime Rib with Au Jus (~4 lbs)
* Orders must be placed by 8pm on Sunday, Nov 20
* Pick-up time slots between 2pm-8pm Wednesday, Nov 23 and 9:30am-12:30pm Thursday, Nov 24.
* Minimal heating and prep required at home, reheating instructions will be included in every package.